Dachny Otvet: Cradle of Tranquility
Deco Line took part in the next edition of the well-known Dachny Otvet program.
It was the country house of a wonderful couple. Yulia Zhmyrko was the designer of the project.
The house had a high ceiling, up to five meters. The designer chose different shades of white for the interior design to make the space larger and more spacious and the peaceful atmosphere lighter and airier.
Just above the entrance, a large space was left, which was designed in such a way that the interior took on an additional accent. As a result, the designer chose a gypsum bas-relief from Deco Line. The model B-41 with large and beautiful leaves is called Jungle.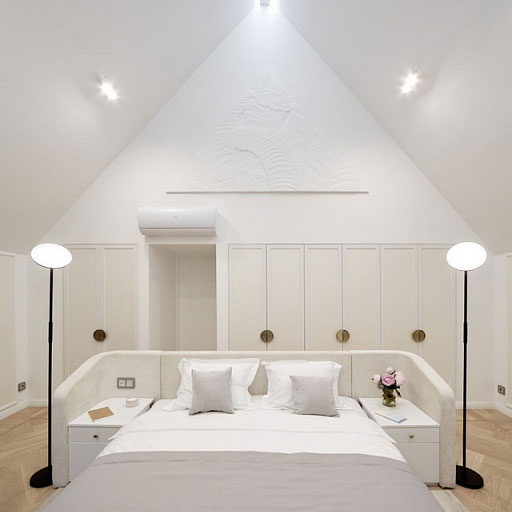 Deco Line is trying to implement all the ideas of designers. This project is a prime example of that: the designer used a bas-relief in a creative triangle shape that resembles a pyramid, which, together with other details, fills the atmosphere with Egyptian motives.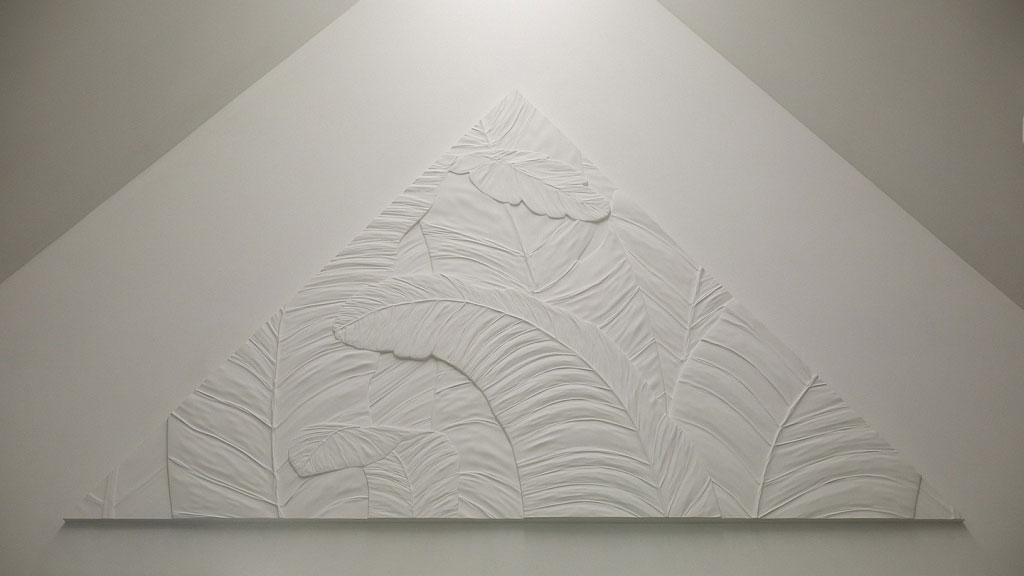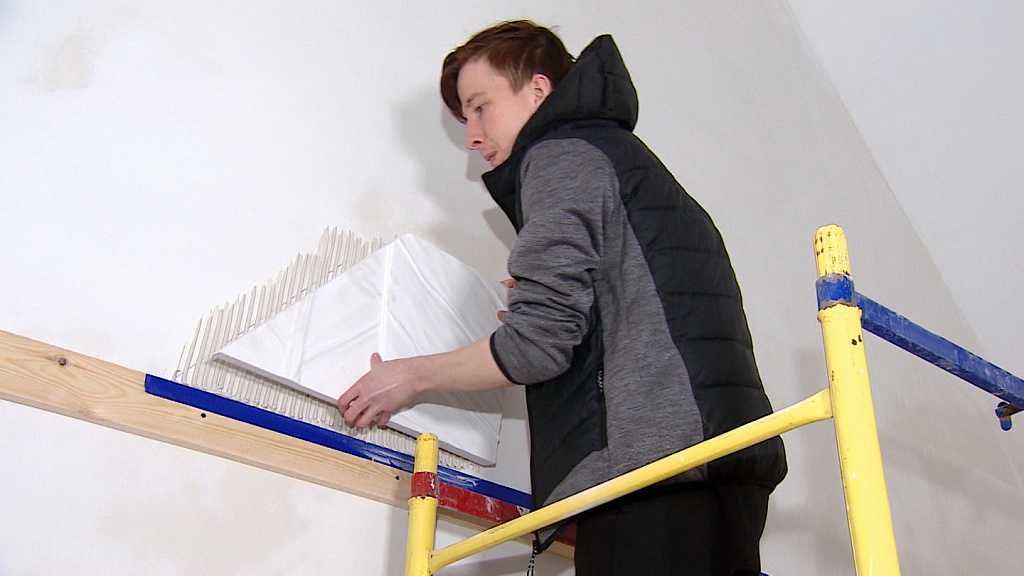 In general, the interior in such light colors with all the amenities and natural materials resembles a luxury hotel. And the impressive space, right above the entrance, is adorned with a handmade gypsum panel by Deco Line, the surface of which is painted in the color of the walls, bringing the bas-relief to a common denominator.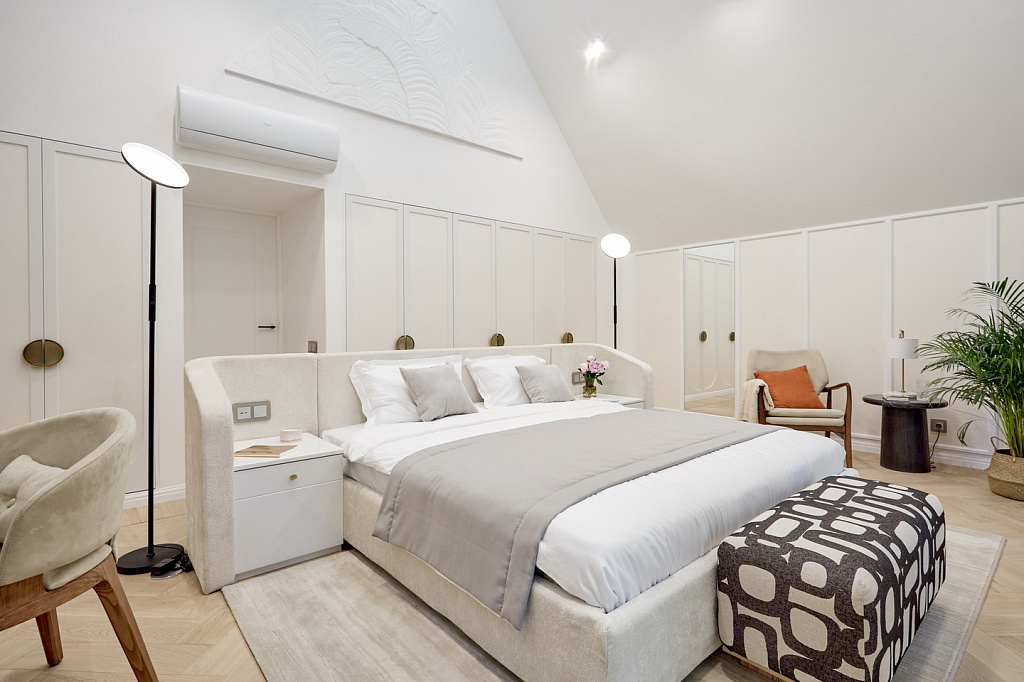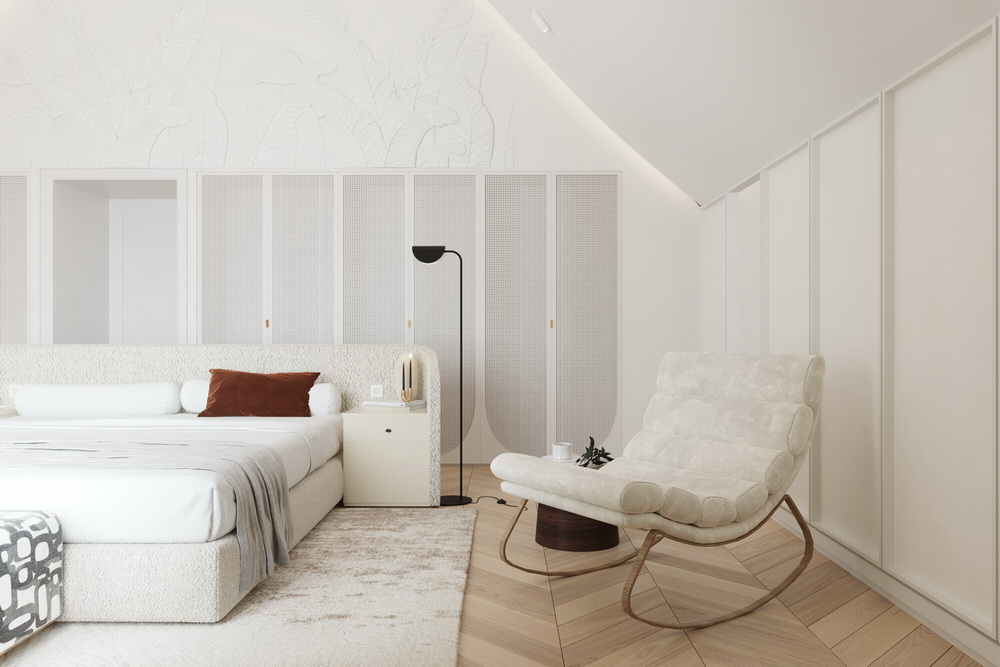 According to designer Yulia Zhmyrko: "The bas-relief looks cool and eye-catchy".