Big Changes: Deco Line in a captivating living room
What`s the secret of a perfect living room? The program "Big Changes", in which Deco Line participated, attempted to answer that question.
The participants in this episode were a family. Due to the father's hobby of collecting various items that were important to the family, the living room was filled with clutter. The couple wanted to change the look of their living room and make it more organized and comfortable for themselves and their children. Designer Anna Brits helped them achieve this goal.
Since the living room was non-functional, the designer decided to divide it into zones: the first one being the lounge area with a soft sofa, the second one being the TV area, and the last one being the dining area.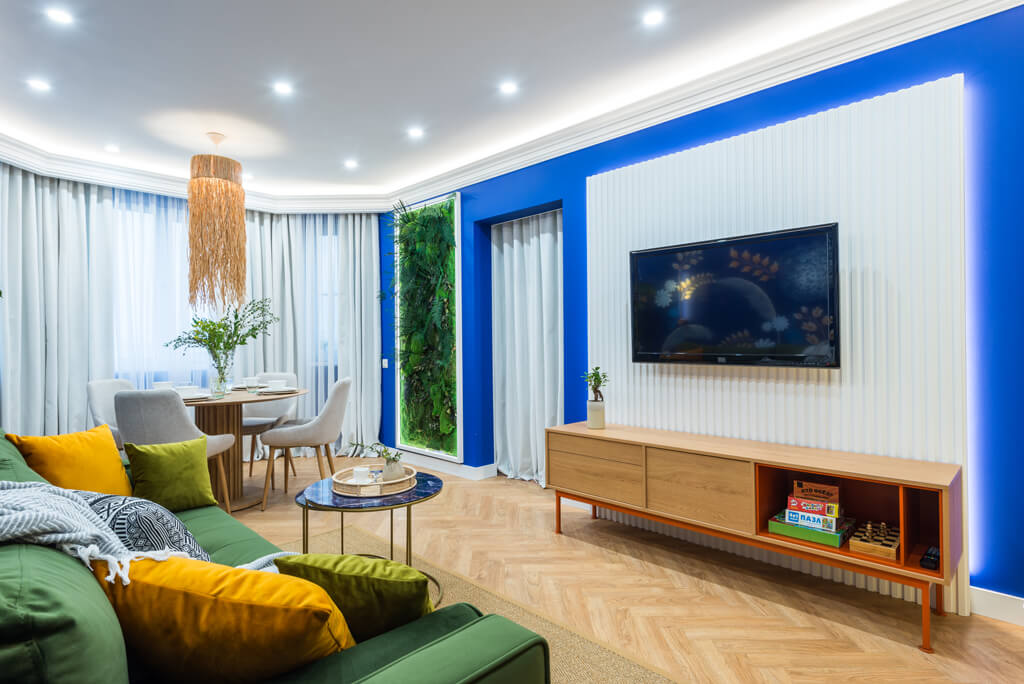 Decorative cornices and panels from Deco Line were used in the interior. The M-51 model with vertical lines and a minimalist design was from our 3D panels' collection.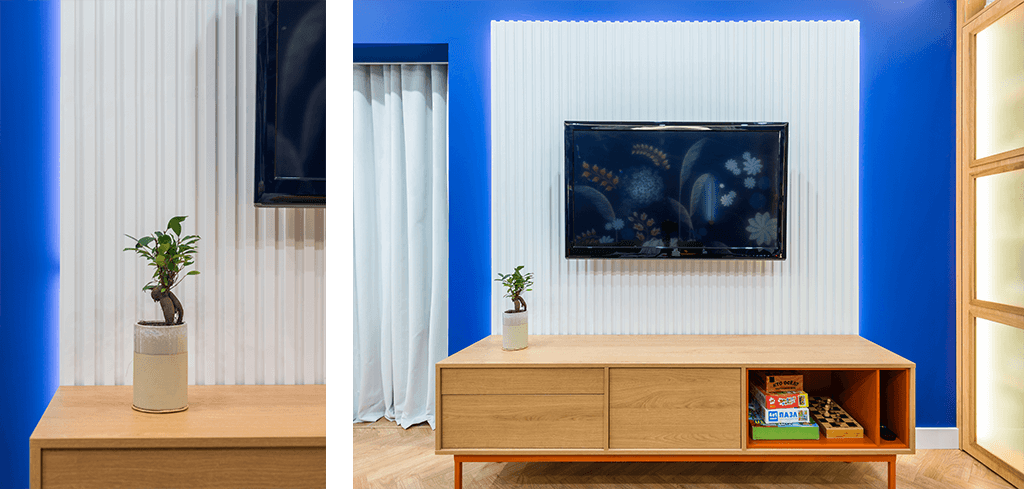 The living room was decorated not only with panels but also with cornices, which visually raised the ceiling.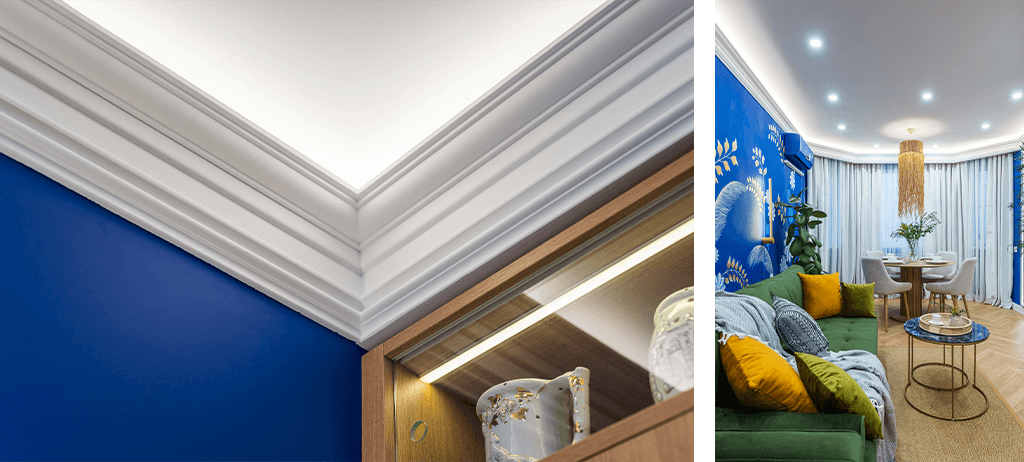 The cornices were painted with white, deep-matte latex paint, while the gypsum panels were also painted in a snow-white color and were installed behind the television. The colors of the panels and cornices harmoniously matched with the green sofa, the blue wallpaper, which had details of various plants, and other elements of the interior.
The designer used lighting in the interior to emphasize all the details of the living room. She added spotlights on the ceiling, LED strips hidden in the cornice, and behind the panels.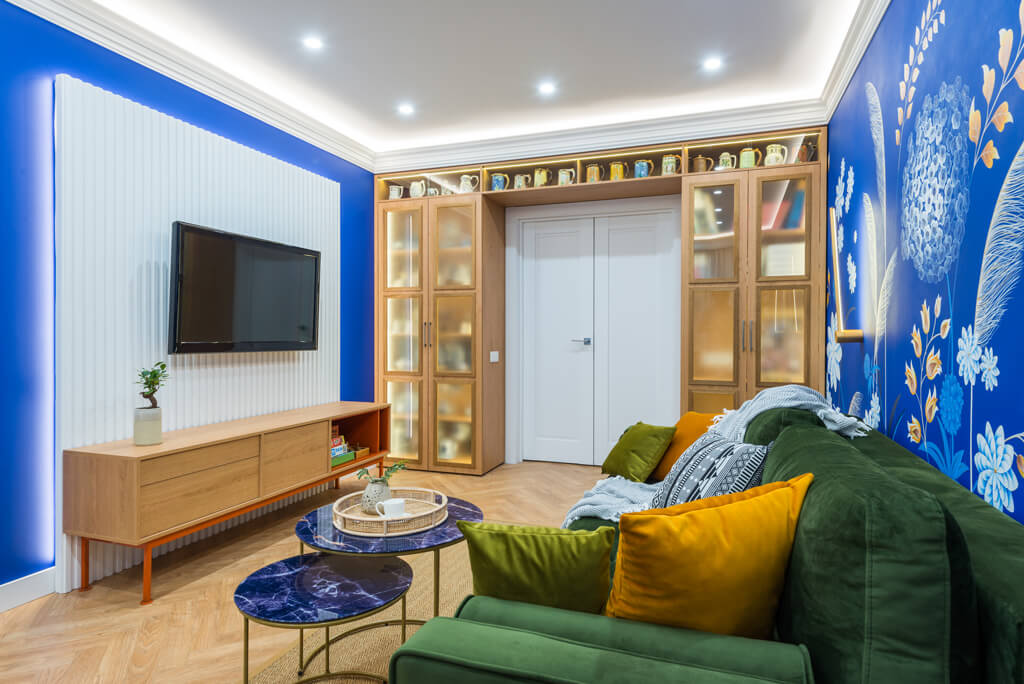 After all the stages, the room turned into a bright, yet cozy and comfortable space.
Watch the release via the link: https://smotrim.ru/video/2578136