Creative kitchen with the participation of Deco Line
The TV show 'Big Changes' visited a couple who have been together for 20 years. When they moved into a new apartment, they realized that they needed to make some changes to the kitchen's interior. So, they turned to the show for help, to have designers plan a convenient kitchen layout. The designer for the show was Yulia Fayer. She was confident that the space could be transformed into a beautiful, functional, and stylish kitchen.
The kitchen was divided into two zones: a cooking area and a dining area. For the cooking area, the designer chose powdery pink shades for the cabinet doors and 'burgundy red' for the cabinet frames, as these colors harmoniously complemented each other. Meanwhile, the dining area was decorated in blue tones.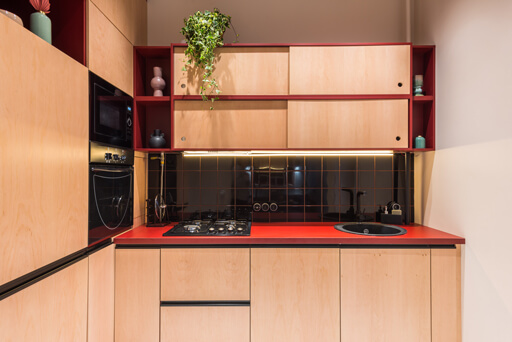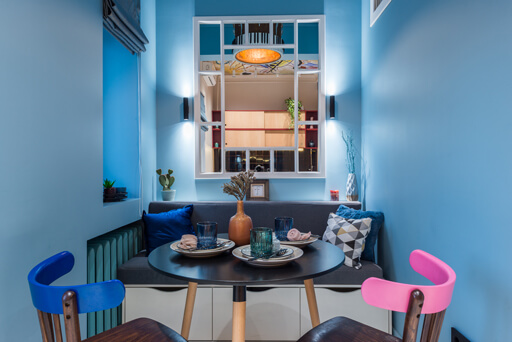 To emphasize the designer's concept and visually transform the interior space, Deco Line gypsum cornices were used in the TV show. The selected cornice model had a simple yet elegant shape. During the renovation, the cornices were fixed with screws and a gypsum mixture. Holes for mounting were pre-drilled, and notches were made on the reverse side for better adhesion. The joints were filled and sanded.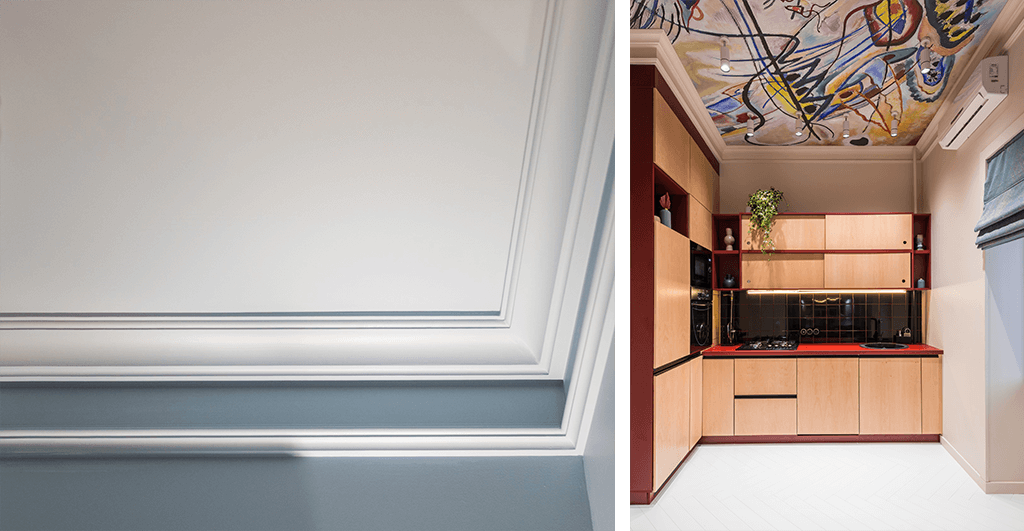 Cornices were used in both areas of the kitchen. In the dining area, the cornices were painted blue to match the color of the walls.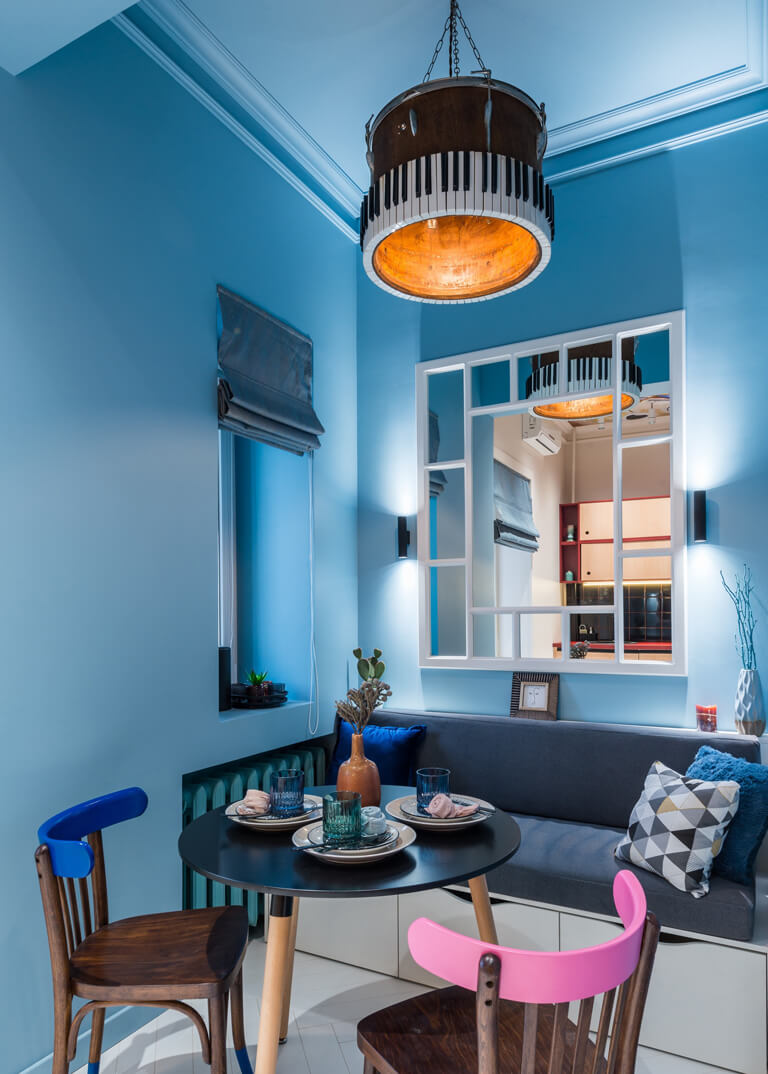 In the kitchen area, the cornices were white, and the dining area offered an astonishing view of the ceiling with Kandinsky's painting, which was surrounded by our cornices.

Thanks to the carefully chosen design elements, the kitchen was transformed into a peaceful retro style and brightened up with fresh colors.
Watch the release via the link: https://smotrim.ru/video/2558610